When You Look Good, You Feel Good
Beauty Expert is a trusted and sought-after source for all of your skin care needs. With years of hands-on experience and multiple certifications under our belt we strive to provide you with the top-notch services and treatments. We utilize our knowledge and expertise to help you solve all of your skin related concerns. Driven by our inquisitive passion for skin care, we continue to make learning and growing our top priority. Our goal is to provide you with the latest treatments and products that deliver visible results, and help you navigate in a complicated world of cosmetics.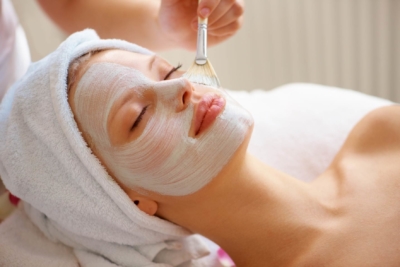 FACIALS
---
Regular professional facial treatments are essential for maintaining healthy looking skin and radiant complexion. We offer a wide range of holistic and advanced facial treatments for any skin type and condition. Our licensed estheticians will identify the root cause of skin issues, guide you to proper skincare regimen, and perform treatments that lead to real results.
WAXING & SUGARING
---
Are you tired of daily shaving, razor bumps and ingrown hair? Put the razor down and explore our waxing and sugaring services. Waxing is considered #1 hair removal method in the USA, while sugaring is more popolar in Eastern Europe and Middle East. All of our hair removal services are performed by licensed estheticians who are trained to perform full body and facial waxing and sugaring in a quick, painless, and safe manner.
BODY TREATMENTS
---
Skincare treatments are not just for the face. Treat the skin on your entire body with a body polish, body wrap or a back facial. Whether you are trying to loose a few extra inches, prepare your skin for a summer vacation, or are simply looking for new ways to rejuvenate your skin we have the right treatment for you.
WHAT CUSTOMERS SAY ABOUT US
Aleksandra is a knowledgeable and caring professional. She takes time to learn about individual characteristics of your skin, and based on that she suggests the best skin care treatment for you. I have had facials, enzyme peels and a lash lift done by Aleksandra, and I am always happy with the results, so I keep coming back. She is always very friendly and eager to answer any questions or concern I have. Great service and care!
I did my lash lift & tint today with Alexandra, and I love the result!
The procedure lasted about an hour, and I have princess's eyes 😊
My eyelashes stand out and look longer; they've fanned out and look fabulous!
I recommend Alexandra and certainly come back for more – thanks for an excellent service!
I had the best anti-aging facial done by Aleksandra. She was so gentle and informative. She explains everything and takes her time. I absolutely love it. She did the best massage on my face. She has hands of an angel! I will definitely be back.
Aleksandra is absolutely amazing. She not only gives great facials but also gives great skin care advice. I met her when my skin was in absolutely horrible condition. She helped me to make my skin look great again, and I cannot be thankful enough! If you want the best for your skin, have a facial with Aleksandra!
PRODUCTS WE USE
"It's a jungle out there!" – so they say. Beauty Expert is here to help. We will guide you in a complicated word of cosmetic products and help you choose the best ones for your skin type and condition. Our in-depth knowledge of cosmetic chemistry and formulating process led us to identify the highest quality professional products that we use during our treatments and beyond.